White Mills Theatre Co. Poster Illustration & Design
I create original digital illustrations and design the posters for productions by the White Mills Theatre Co., a local Toronto production company dedicated to creating immersive theatre experiences and reinvigorating historical landmarks around the city.
Ether - Toronto Fringe Festival 2019
Watching Glory Die
I created the illustration and digital collage for this poster, as well as the design, for the Windsor Feminist Theatre's production of Watching Glory Die at the Edinburgh Fringe Festival 2019.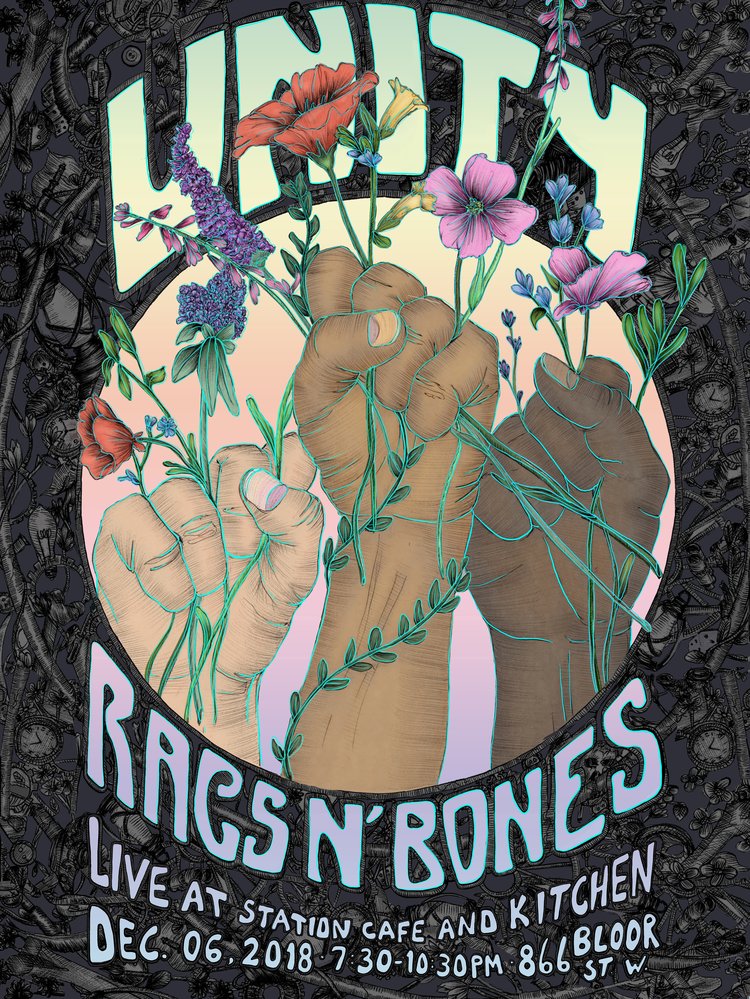 Rags N' Bones Event Poster
Illustration and poster design for local Toronto band, Rags N' Bones.